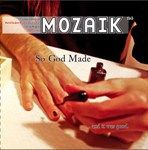 Issues of gender and gender equality touch us at the very core of our existence as human beings. Our daily lives, identities and social structures, with their possibilities and limits, are all shaped by our conception of gender. As a result of migration and globalization, Europe is becoming more heterogeneous, multi-religious and multi-cultural, while still having to deal with the spectre of its colonial past. Traditional conceptions of gender roles are in flux. This situation brings great challenge and promise for European citizens, communities and institutions, demanding an examination of how all can live together in peace, respect, and dignity.
Andrew SCOTT – Editorial
So God Made
Anastasia GKITSI – It is Not That We Don't Know, But That We Don't Feel: A Reflection
Rhiannon GRANT – Feminist Christian Language: Enriching and Challenging
Maryann PHILBROOK – Pray for Equality: Perspectives and Prospects
Concerning Human Rights & Gender
Vera PAPP – As So Many Cattle: Reflections on the State of Indian women
Erikka CHAPMAN – Cut Roses and Women Rising: How Gender Equality in Kenya is not only a Kenyan Issue
Jooa VUORINEN: Images of Beauty and Equality: Towards an open dialogue on sexual orientation
Jooa VUORINEN – If my child would become heterosexual
John DELAP – Title: The Fruit Of Your…Marriage: Respecting Tradition While Widening Participation to Roman Catholic Matrimony
Yusra KHREEGI – That You May Recognise One Another: Introducing Gender Themes in Islam
Caroline SMITH – Towards a New Spirituality:From the archives
Resource – Christ our Mother: A Meditation at the Foot of the Cross
Resource – Reading in Relation: Introducing Contextual Bible Study
WSCF in Focus
Katka BABICOVÁ – Identity, Diversity and Dialogue… and Thailand: A Reflection from the WSCF Interregional Event
Joe NAGEL – Breaking the Chains: A Reflection on the United Nations Commission on the Status of Women
 SUBSCRIBE TO MOZAIK TO GET HARD COPIES OF ALL YOUR FAVOURITE ISSUES.